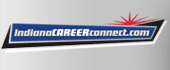 Job Information
NOW Courier

Dedicated Weekend Delivery Driver

in

Fort Wayne

,

Indiana
Drive with NOW Courier and earn great money as an independent contractor. Get paid weekly by making deliveries within the community for our customers. With work available between Saturday- Sunday, 1:00pm - 9:00pm, you'll have opportunities to earn an income that matches your desired lifestyle and goals. The more you drive, the more you can earn.
Cars are great for this type of work! It's simple and ideal for those looking for entry level, temporary, work from home, seasonal, or any type of part time opportunities.
Opportunity Snapshot:
Required vehicle: Car

Type of work: On-demand (work based on customer needs)

Availability: Saturday & Sunday, 1:00pm - 9:00pm

Classification: Independent Contractor

Additional work: Interested in working more? List your availability on the application. We'll match you to needed work!

Pay: Min $125/night. The more you drive, the more you can earn.
Wait! Is this opportunity not a good fit? View our other openings at nowcourier.com/drivenow.
Requirements
As an industry leader, maintaining a fleet of professional drivers is a top priority. You must own a 2009 or newer vehicle, be at least 21, and own a smart phone. As part of our approval process, you'll undergo a DMV and comprehensive background check, plus be required to pass a drug screen. In addition, you must have a current and valid driver's license, valid plates with current registration, and current valid insurance.
Benefits
Earn great money: The more you drive, the more you earn.
Flexible opportunities: Additional opportunities may be available for extra income.
Sound guidance: Access to dedicated advisors - no experience required!
Get paid weekly: Get payments deposited into your bank account weekly.
Discounted services: Keep more money in your pocket; includes automotive, legal, financial, & other services*.
Health & wellness: Medical, dental, and vision insurance options available for you and your family*.
Work for an industry leader: NOW Courier, an award-winning company, responds faster and offers more efficient solutions than our competition, utilizing seven strategic locations and 500 drivers serving Indiana and surrounding states.
*Via third-party partner