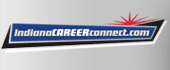 Job Information
L3Harris

Contractor Program Security Officer (CPSO)

in

Fort Wayne

,

Indiana
Description:
Job Title: Contractor Program Security Officer (CPSO) 3
Job Code: SAS20202411-53621
Job Location: Fort Wayne, IN
Job Description:
Commensurate with the position of Contractor Program Security Officer (CPSO), incumbent is responsible for managing and directing all security related issues associated with the DoD program portfolio at the L3Harris Space and Airborne Systems (S&AS) Space Systems Business Unit in Fort Wayne, IN. The CPSO's responsibilities include management and execution of all facility security functions including Closed Area operations, personnel security, program support, physical security, information security, document control, badging and access control. The CPSO implements all requisite national security directives with specific emphasis on NISPOM, and other governing directives, as applicable (Intelligence Community Directives (ICDs), Special Access Program (SAP) directives. Exhibits the dedication and expectation of excellence required of a seasoned security professional while working and making decisions independently without direct supervision. The CPSO works as a team player, exhibits flexibility, sets priorities, and manages customer expectations in a sometimes fast-paced environment. The CPSO interacts with internal and external customers or Government security officials in performance of security duties. The incumbent is responsible for supporting and enacting all L3Harris corporate policies including the protection of L3Harris' intellectual property.
Essential Functions:
Incumbent is responsible to the Fort Wayne Security Manager relative to execution of responsibilities associated with the position of CPSO. Specifically, tactical operational control regarding management/operation of secure areas and Program Security Officer responsibilities.

Administer, address and complete personnel security requirements with employees regarding issues, report preparation, program security access briefings, and clearance/access maintenance for briefed employees

Create, administer, and track requisite annual training, initial new hire security briefing, initial security clearance briefing, and security debriefing for all cleared employees

Ensure all required security support for DoD level programs, Special Access Programs (SAP) and manage operations of DoD Closed Area in accordance with governing directives and program specific guidance

Responsible for ensuring the formulation, establishment and execution of security policy, procedures and protocols pertinent to the facility consistent with National Industrial Security Program requirements.

Determine customer security requirements and ensure requisite security access requests with applicable government agencies

Responsible for effective communications regarding security by interfacing with or liaising with external customers (Government, Associate Contractors, Subcontractors, former employees) and internal L3Harris organizations

Conduct security education and training; provide initial security indoctrination briefings, debriefings, annual refresher training and corporate requisite training.

Ensure continuous physical security integrity for facility in general and accredited secure work areas in particular

Guard/alarm interface; liaison with alarm monitoring facility to ensure security of controlled/secure areas in accordance with government requirements – requires emergency response requirements during non-working hours

Provide leadership on special projects that cut across the business and the company, to include assisting with S&AS-wide security process standardization.

Foster teamwork and collaborative efforts among Security group members to ensure timely completion of group project tasks and responsibilities.

Qualifications:

Bachelor's Degree and minimum 4 years of prior security experience or 2 years post-Secondary/ Associates Degree and a minimum of 8 years of prior related experience. Graduate Degree and a minimum of 2 years of prior related experience.

An active security clearance is required

Preferred Additional Skills:

Experience as a Cleared Defense Contractor (CDC) working in corporate and/or government environments with industrial security duties in support of Department of Defense (DoD) or Intelligence Community (IC) programs

Completion of an accredited/approved CSSO course; other professional accreditations and certifications

Efficient, proactive, responsive team player with excellent written and oral communication skills; able to interface effectively with all levels of corporate management and government customers

Must be proficient in computer skills including Microsoft Word, Excel, Outlook and PowerPoint

Experience using security management software and applications

Highly organized with ability to manage multiple priorities and time sensitive deliverables

Hands on, self-starting, disciplined and detail-oriented individual with ability to work independently in a high-volume environment.

Bachelor's degree in related discipline from an accredited college or university.

Working knowledge of the, National Industrial Security Program Operating Manual (NISPOM), Intelligence Community Directives (ICD's), SAP Directives, and supplement Information system security experience desired

Experience implementing NISPOM requirements.
L3Harris Technologies is proud to be an Affirmative Action/Equal Opportunity Employer. L3Harris is committed to treating all employees and applicants for employment with respect and dignity and maintaining a workplace that is free from unlawful discrimination. All applicants will be considered for employment without regard to race, color, religion, age, national origin, ancestry, ethnicity, gender (including pregnancy, childbirth, breastfeeding or other related medical conditions), gender identity, gender expression, sexual orientation, marital status, veteran status, disability, genetic information, citizenship status, characteristic or membership in any other group protected by federal, state or local laws. L3Harris maintains a drug-free workplace and performs pre-employment substance abuse testing and background checks, where permitted by law.
L3Harris