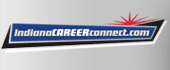 Job Information
Schneider National, Inc.

Class A CDL - Regional Tanker Truck Driver

in

Columbus

,

Indiana
Schneider Tanker drivers are among the highest paid in the fleet and you can earn up to $0.57 per mile* with a weekly performance pay up to $0.04 per mile (up to $68000 per year with accessorial pay) while still getting weekly home time. This Regional CDL truck driving position specializes in safely hauling bulk liquid chemicals 2/3 of which are non-hazardous. Tanker truckers in a Regional configuration enjoy a small-company feel with large-company benefits which you'll experience right away with our industry-leading paid tanker training. Join Schneider's elite group of Tanker drivers today!
No tanker truck driving experience? No problem! We will provide you with our industry-leading tanker training. Schneider will continue to offer you advancement opportunities but you can't advance until you start. Take your first step by applying today.
Looking to become a truck driver? Learn how here (https://schneiderjobs.com/truck-driving-jobs/inexperienced/become-truck-driver) give us a call at 1-800-447-7433 (tel:18004477433) or text "Chat" to 28000 today!
Eligible CDL Truck Driver Applicants: All Class A CDL holders
Indianapolis Tanker Truck Driver Pay
Up to $0.57 per mile*

Performance pay up to $0.04 per mile more paid out weekly

Up to $68000 per year* with average 25% of pay from accessorials

$5000 sign-on bonus for experienced drivers

$2500 sign-on bonus for inexperienced drivers

Loading and unloading pay

HazMat endorsement reimbursed upon receipt

*Based on CDL driver experience
Regional Tanker Truck Driver Benefits
Medical dental and vision insurance plus flexible spending options

401(k) savings plan with company match

Paid orientation and time off

Up to $7000 tuition reimbursement (paid at $200/month) for qualified drivers

Credit for Military Experience and Military Apprenticeship programs plus more military benefits (https://schneiderjobs.com/truck-driving-jobs/military)

Many more see full list of benefits (https://schneiderjobs.com/truck-driving-jobs/experienced/benefits-pay)
Indianapolis Tanker Truck Driver Qualifications
Valid Class A Commercial Driver's License (CDL)

Live within 125 miles of Indianapolis IN and live in Indiana

Tanker endorsement required at time of hire as a CDL driver

Schneider's self-paced online certification training program will help secure your required HazMat endorsement

TWIC card (Transportation Worker Identification Card) preferred before hire. Required to start process within 60 days of hire.
More Reasons to Select Schneider Tanker
Average fleet age 2.5 years over 60% automated transmissions

Nationwide facility network many locations offering free showers laundry WiFi exercise equipment TV lounges cafeterias and more

Nationwide parking network with 24/7 access to free and safe parking

Mobile communications platform the latest in-truck technology with electronic logging GPS navigation web browsing and more

Industry-leading personalized tanker training with paid orientation

Learn more about Schneider's Tanker division (https://schneiderjobs.com/truck-driving-jobs/driving-opportunities/tanker)
Why Schneider?
Since 1935 Schneider has had over 5000 drivers who've driven over one million consecutive miles safely. Experienced drivers continue to call Schneider home because they know firsthand that Schneider treats drivers right. Experience it for yourself.
"With Schneider I'm family. I wouldn't trade this for anything." Timothy 20 years of consecutive safe driving with Schneider
Join one of the top trucking companies in Indiana. Call 800-447-7433 for more information about becoming a Regional Tanker driver with Schneider!
Schneider uses E-Verify to confirm the employment eligibility of all newly hired associates. To learn more about E-Verify including your rights and responsibilities please visit www.dhs.gov/E-Verify.
Job Company DriverSchedule Full-timeSign On Bonus 5000
PI133861839