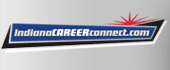 Job Information
CNO Financial Group

Sr. Scrum Master

in

Carmel

,

Indiana
The Sr Scrum Master serves as a guardian servant leader of multiple Scrum Teams. They are expected to resolves complex impediments and have control over multiple scrum processes. This role will serve as a coach to multiple Scrum teams and may serve as a mentor to other more junior Scrum Masters. This role will typically serve multiple Business functions and ensure that multiple projects are working smoothly, and that all team members have the appropriate tools to get their work done efficiently. This role works very closely with the Product Owners to execute the prioritized backlog, making sure that multiple deliverables are on time with production quality. The Senior Scrum Master is very seasoned at resolving team conflicts and other sensitive/complex issues that may arise. They are actively involved in all aspects of the delivery of the product and ensures Product Owners involvement in business decisions. The Scrum Master is responsible for monitoring the scrum processes and scrum meetings. They drive team efficiency, motivates the team, recommends changes that will ensure quality and timeliness and ensures observance of Definition of done (DoD).
Focus Area: IT Strategy & Operational Excellence
Key Job Responsibilities and Accountabilities:
Coaches multiple teams on Scrum; guides various teams impacting multiple business functions, in adopting Scrum and Agile practices; also acts as a coach on methods and techniques to improve quality of work delivered. Actively encourages creativity and works to improve the efficiency of multiple teams. Seasoned at identifying and removing complex impediments to Scrum teams served. Takes a new perspective on existing solutions when providing recommendations. Leads daily stand-up meetings; is accountable for decision-making processes that ensure quick inspection and proper use of adaptation process. Partners with Product Owners (Pos) on effective backlog management. Shares the priorities of the backlog and the reasons behind them. Ensures that the PO shares the context and vision with everyone on the Scrum team. Responsible for conducting retrospective meetings. Leads, organizes and facilitates the sprint planning meetings. Acts as safeguard for multiple teams. Influences the organizational objectives multiple teams by providing input into operational plans that support the execution Agile processes across the organization. Typically has an impact on multiple Business Functions at CNO. Serves a resource and mentor for more junior Scrum Masters and colleagues. Has some basic commercial awareness and an understanding of financial industry developments and changes and how they may impact business areas served.
Scope Information:
Approximate # of Direct / Indirect Reports
(indirect servant leader) of 3 to 4 teams of 7-10 each
Skills, Knowledge, and Abilities:
Strong knowledge of Scrum framework, Scrum values, Agile principles/methodologies/frameworks (Scrum, Kanban, XP, etc), and values in the Agile manifesto to coach others; also has solid knowledge of the Scaled Agile Framework (SAFe). Solid knowledge of Agile techniques such as Writing User Stories, DEVOPs, ATDD, TDD, Continuous Testing, Pairing, Automated Testing, and Agile Games. Has a good understanding of several business functions supported and how the needs of multiple business functions can be met cross functionally. Strong communication and coaching skills. Agile teams are moving fast and communication holds teams together. Strong listening skills and strong ability to influence through empathy to the problems and needs the teams and respective members. Strong conflict resolution skills handled through conversations focusing on scrum values of openness, honesty and respect. Uses a diverse range of internal and external sources (such as procedures and practices in other areas or companies) to provide recommended resolutions. Strong ability to analyze accurate sprint metrics such as team capacity and velocity to ensure that team is aware of their progress and ability to take on work in future sprints. Makes recommendations and works to build team consensus. Strong ability to coach and mentor individuals to foster professional growth of the team; shields teams from outside distractions and interferences. Strong ability to act as servant leader, frequently influencing without coercion. Strong project and time management skills. Solid knowledge of Microsoft Office Suite and other business-related software.
Education and Experience:
Typically requires a Bachelor's degree in a related field, or equivalent. Scrum Master Certification (CSM, PSM, ACP) and a SAFe certification (SAFe Practitioner) is required. Typically, requires a minimum of six years of related experience, including leading/coaching scrum teams, projects, and/or business initiatives; as well as solid experience in Agile Methodologies. Coaching certificate preferred.