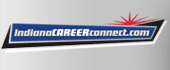 Job Information
The Nanny League

INDIANAPOLIS SUBURBS - FULL TIME NANNY NEEDED!

in

Carmel

,

Indiana
CARMEL, INDIANA- CEO and homemaker just outside of INDIANAPOLIS looking for a FULL-TIME NANNY to join their active household! They have three children (ages 10 (girl), 8 (boy) and 1 years old (girl); older children in school and is currently slated to resume in-person in a couple weeks. Their daughter is involved in ballet with several evening commitments. Son plays seasonal sports and also takes piano lessons. The baby is at home with various activities (music class, etc.). Their eldest daughter is highly verbal, a voracious reader, sensitive and caring. Their son is very inquisitive, a tinkerer, and a quiet extrovert. Their youngest seems to be more independent and daring through it's early. They are a Christian family and faith plays a big role in their lives. Thus, their top priority is to find someone whose values, morals and worldview aligns with theirs given your impact on their children's overall development. The second priority would be to find someone with a high attention to detail and flawless follow-through. Someone who adheres to mom's way of doing things effortlessly and with care-- ideal candidate is thoughtful and intentional in their approach. You will have full autonomy and it is preferred that you are a self-starter, efficient, competent (and confident) in your position. Ideally, this nanny is flexible and able to travel as needed and or spend overnights or weekends as needed. Generally speaking, you will be responsible for all childcare related duties including meal prep, cooking, helping with homework, household duties (emptying dishwasher, folding laundry, etc.). wrangling the kids to and from school, etc. Hours are M-F 9AM-5PM, Pay is $20-25/hr commensurate with experience + PTO. Must have a pristine driving record and your own reliable car to transport the children and use for running errands while on the job. Gas and mileage reimbursement provided. They are open to candidates willing to RELOCATE to the Indianapolis area, but their preference is sourcing candidates who are local, seeking a long-term commitment!
BA/BS college degree | AA in related field of study
CPR/First Aid Certification (renew as needed)
Ability to make a one-year commitment unless applying for a temporary position
A passion for working with children
Two+ years childcare experience
Excellent work and personal references
U.S. driver's license (this does not apply to NYC residents)
Complete Stop the Silence Training upon Membership
Fluent in English/Bilingual a plus
Competent swimmer
Non-smoker
Willing to go through extensive Background Check
Must be Live-Scanned and registered with Trustline if CA resident
Willingness to show proof of immunizations
No-cell phone driving signed guarantee
Must be eligible to work in the U.S.
40
ID: 2020-1951
Street: 1 Indianapolis