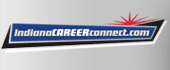 Job Information
Sparklight

Field Technical Supervisor

in

Brazil

,

Indiana
Description
Our Field Technical Supervisor will support the Field Technical team by overseeing installation, service, network maintenance services.
What you will do:
Supervises all levels of Field, System, and Advance Techs.

Oversees training for field personnel.

Distributes and reviews work assignments of Lead Technicians.

May fulfill duties of Lead Technicians or Advanced Technicians as needed including installing and servicing Cable One's products to the public at large.

Performs after hours network stand-by, troubleshooting and repair.

Inspects and evaluates the completed field work for conformance with Cable One Technical Training Center (TTC) standards and current Cable One engineering and safety practices.
What you'll need:
Requires demonstrated ability to perform all the duties and responsibilities of the Advanced Lead Technician.

Requires demonstrated ability to be a team leader.

Must possess a valid driver's license of the state in which the individual is employed.

Must be a team player, self-motivated, and possess good communication, technical and public relation skills.

Must be able to operate power tools and hand tools safely.

Work in all seasons and regularly scheduled weekends.

Note: All of the essential functions of this position are not included in this posting.
Cable One, Inc. is committed to keeping our associates and customers safe. Job offers are contingent upon the results of background, drug screening, and reference check. Only after successfully passing these pre-hire clearances are individuals approved for hire and ready to start their successful and rewarding career.
Diversity lies in the communities we serve and among the associates who dedicate themselves to ensure our continued success. Here at Cable One, we believe it is our individual and unique talents, backgrounds and perspectives that, when combined, truly make us an unstoppable force. "stronger together" is not just a verbal cue, it is the motto that our associates live by, exemplify and embody each and every day. Cable One and all of its subsidiaries provide equal employment opportunities to all individuals of different races, colors, creeds, national origins, genders, marital and veteran statuses.