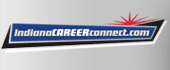 Job Information
Kelly Services

Sous Chef in Borden, IN

in

Borden

,

Indiana
Job Description
Kelly Services is now hiring a Sous Chef at Huber's Orchard and Winery in Borden, IN. Pay is $16 - 18.00 / hour.
Click APPLY to have a recruiter contact you
The Sous Chef assists the Starlight Café Chef in ensuring the kitchen at the Starlight Café is safe, sanitary, spotless, clean, and that all food is served hot and in a timely manner. The Sous Chef will adhere to all company standards and local health codes related to proper cleaning and sanitizing of tools, utensils and stations along with recipe execution, and ordering, receiving, and storing practices. The Sous Chef should be enthusiastic about providing a culinary experience and promoting the products on our farm.
Requirements
CANDIDATE REQUIREMENTS:
-Minimum Age: 21+ years
-Able to read, write, and speak English
-Able to work flexible schedule and adjust to seasonal shifts
-Able to push, pull, carry, or lift up to 40 pounds
-Able to stand for up to 8 + hours
-At least 2 years culinary training or equivalent
-Professional appearance and demeanor
-Proven cooking experience, including experience as a line cook, restaurant cook or prep cook
-Excellent understanding of various cooking methods, ingredients, equipment and procedures
-Accuracy and speed in executing assigned tasks
-Familiarity with industries best practices, including kitchen safety and language
JOB DUTIES:
-Work with the Kitchen Manager/Chef (KMC) to set menus according to the season. To utilize farm fresh products as often as possible.
-Work with the KMC to ensure that all food is served hot and in a timely manner by ensuring the BOH controls and standards are adhered to at all times.
-Accountable for assisting with weekly inventory, checking in inventory if needed and informing the KMC of any discrepancies.
-As a leader, the Sous Chef must be able to rally the team during long shifts, resolve conflicts among team members and report any issues to the KMC.
-The Sous Chef is responsible to make sure the kitchen and the equipment is in working order and reports issues to the KMC.
-Ensures the BOH is set up accurately for every shift.
-Ensures the BOH is broken down at the end of each shift and cleaned properly.
-Assists KMC with food prep, cleaning and dishes as needed.
-Manages all areas of the BOH during scheduled manager on duty shifts which includes on the spot decision making, supporting the staff, helping to cook and plate food as necessary.
Click APPLY to have a recruiter contact you
Highlights
Kelly Services is a world-wide leader in job solutions. We offer:
-Service Bonuses and Holiday Pay Plan
-Kelly-sponsored Affordable Care Act health care coverage available for eligible employees
-Weekly, electronic, pay options
-Employee Perks
-Free online training campus available
-Employee assistance program (EAP) available at no cost
Why Kelly ® ?
At Kelly Services ® , we work with the best. Our clients include 95 of the Fortune 100 ™ companies, and more than 70,000 hiring managers rely on Kelly annually to access the best talent to drive their business forward. If you only make one career connection today, connect with Kelly.
About Kelly Services ®
As a workforce advocate for over 70 years, we are proud to directly employ nearly 500,000 people around the world and have a role in connecting thousands more with work through our global network of talent suppliers and partners. Revenue in 2017 was $5.4 billion. Visit kellyservices.com and connect with us on Facebook , LinkedIn and Twitter .
Kelly Services is an equal opportunity employer including, but not limited to, Minorities, Females, Individuals with Disabilities, Protected Veterans, Sexual Orientation, Gender Identity and is committed to employing a diverse workforce. Equal Employment Opportunity is The Law.
CANDIDATE REQUIREMENTS:-Minimum Age: 21+ years-Able to read, write, and speak English-Able to work flexible schedule and adjust to seasonal shifts-Able to push, pull, carry, or lift up to 40 pounds-Able to stand for up to 8 + hours-At least 2 years culinary training or equivalent-Professional appearance and demeanor-Proven cooking experience, including experience as a line cook, restaurant cook or prep cook-Excellent understanding of various cooking methods, ingredients, equipment and procedures-Accuracy and speed in executing assigned tasks-Familiarity with industries best practices, including kitchen safety and languageJOB DUTIES:-Work with the Kitchen Manager/Chef (KMC) to set menus according to the season. To utilize farm fresh products as often as possible.-Work with the KMC to ensure that all food is served hot and in a timely manner by ensuring the BOH controls and standards are adhered to at all times.-Accountable for assisting with weekly inventory, checking in inventory if needed and informing the KMC of any discrepancies. -As a leader, the Sous Chef must be able to rally the team during long shifts, resolve conflicts among team members and report any issues to the KMC. -The Sous Chef is responsible to make sure the kitchen and the equipment is in working order and reports issues to the KMC.-Ensures the BOH is set up accurately for every shift.-Ensures the BOH is broken down at the end of each shift and cleaned properly.-Assists KMC with food prep, cleaning and dishes as needed. -Manages all areas of the BOH during scheduled manager on duty shifts which includes on the spot decision making, supporting the staff, helping to cook and plate food as necessary.Click APPLY to have a recruiter contact you
Kelly Services