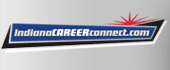 Job Information
Inspire Brands

Hospitality Department Manager

in

Anderson

,

Indiana
All World Wide Wings Manager Responsibilities:
All managers, regardless of position, share responsibility of and are accountable for following the World Wide Wings Manager Description in conjunction with the following job description specific to this position in the company.
Hospitality Department Manager Job Purpose:
The Hospitality Manager supervises the operation of the restaurant on a shift-by-shift basis, with primary responsibility for the dining room service. Manages hospitality Team Member planning and Team Member development and maintains a safe environment.
Hospitality Department Manager Specific Responsibilities Include:
Team:
Directly responsible for the Hospitality Department staffing, succession planning, recruiting, interviewing, hiring, orientation, training and ongoing development of all Hospitality Department Team Members and does so to maintain a department team at or above staffing guidelines determined at each Period Business Review.

Responsible for WCT training in the department and maintaining the department at training store certification.

Develops direct reports by creating action/development plans when necessary.

Coordinates with other Department Managers on hiring decisions to ensure growth opportunities exist for Team Members. Works directly with Bar Manager on succession planning to balance internal promotions with the need to hire externally.

Creates weekly Hospitality Department schedules within budgeted labor guidelines, balancing team member needs and business needs.

Creates, develops and implements incentive programs and contests for Hospitality Department. Actively motivates Team Members to participate in all company promotions and incentives.

Responsible for providing regular performance feedback, including timely performance appraisals and development of the Hospitality Department.

Ensures all Hospitality Department Team members have all required training certifications

Administers semi-annual merit increase process

Assists General Manager with coaching other managers on effective performance management procedures.

Assists General Manager with the on-going performance management and development of Bar, Hospitality and Assistant Managers.

Utilizes World Wide Wings support teams/subject matter experts when necessary or required.

Provides coaching and follow up to direct reports to ensure execution of service standards and guest experience.

Communicates effectively to direct reports by holding departmental meetings on a timely basis to communicate successes, new procedures, and areas of opportunity.

Oversees MIT training during Hospitality Department training weeks. Ensures WCTs are correctly scheduled to conduct the training of the Hospitality Department modules.

Ensures all Hospitality Department Team Members have current state required training and permitsQuality Operations:

Understands and analyzes pertinent sections of restaurant performance tools (GEM, QSCs, audits, P&L), creates and puts action plans in place to address issues when necessary. Follows up with direct reports to ensure completion of plans.
Sales and Profits:
Assists the General Manager with the execution of the Local Restaurant Marketing program.

Creates, develops and implements sales building incentives contests.

Completes all other assigned duties or tasks.
Additional Responsibilities:
Manages overall Audio-Visual Experience: equipment, Playports, Buzztime consoles, etc.

Manages Vending Program
Requirements:
Candidates must be highly motivated, self-directed, and results driven with strong organizational skills, attention to detail and professional written and verbal communication skills.

Possess ability and desire to create a fun, exciting environment for both guests and Team Members alike.

Skilled with basic mathematical computations.

Proven track record of successfully managing multiple priorities in a fast paced work environment.

Maintain confidential information, adhere to and enforce company policies, programs, and compliance issues.

Qualified candidates bring a minimum of 2 years restaurant or retail management experience, and experience managing a restaurant with a full bar is preferred.

This role requires the completion of a high school education or equivalent, a valid driver's license to travel between units, a satisfactory background check, and the ability to lift 50 pounds regularly. (See additional physical demands below)

Completion of Buffalo Wild Wings Management Certification programThe duties of this position may change from time to time. World Wide Wings reserves the right to add or delete duties and responsibilities at the discretion of World Wide Wings, its managers or franchisor. This job description is intended to describe the general level of work being performed. It is not intended to be all-inclusive.
Physical Demands: World Wide Wings, LLC.
JOB TITLE:
Hospitality Department Manager
PHYSICAL DEMANDS
A. Overall Strength Demands (Check One):
SEDENTARY:
LIGHT:
MEDIUM: X
HEAVY:
VERY HEAVY:
Exerting up to 10lbs. occasionally or negligible weights frequently; sitting most of the time
Exerting up to 20 lbs. occasionally, 10lbs. frequently, or negligible amounts constantly OR requires walking or standing to a significant degree
Exerting 20-50 lbs. occasionally, 10-25 lbs. frequently, or up to 10 lbs. constantly
Exerting 50-100 lbs. occasionally, 25-50 lbs. frequently, or up to 10-20 lbs. constantly
Exerting over 100 lbs. occasionally, 50-100lbs. frequently, or up to 20-50 lbs. constantly
B. Identify the Frequency of each physical demand listed below using the following codes:
C=CONTINUOUSLY
2/3 or more of the time
F=FREQUENTLY
From 1/3 to 2/3 of the time
O=OCCASIONALLY
Up to 1/3 of the time
R=RARELY
Less than 1 hour per week
N=NEVER
Never occurs
These are descriptions of the way this job is currently physically being performed; it does not address the potential for accommodations if needed.
PHYSICAL DEMANDS
CODE
DESCRIPTION
Standing
C
Requires long periods of standing to review operations
Sitting
O
Doing reports, some paperwork, talking to team members and guests
Walking
C
Moving throughout the restaurant
Lifting
F
Ability to lift a maximum of 50 lbs. with or without assistance
Carrying
O
Ability to carry a maximum of 50 lbs. with or without assistance
Pushing/Pulling
O
Ability to push or pull a maximum of 50 lbs. with or without assistance
Reaching
F
Reaching for items in restaurant
Handling
F
Files, storage boxes, small equipment
Finger Dexterity
C
Computer keyboard, cell phone, calculator, measuring, holding some tools, supplies
Kneeling
R
Inspecting, setting up restaurant and cleaning
Crouching
R
Moving items in restaurant and cleaning
Crawling
R
For some inspections and cleaning
Bending
F
Picking up items from floor, inspecting areas and cleaning
Twisting
F
Moving, inspecting, setting up restaurant
Climbing
O
Possible for inspecting, changing lights, accessing projectors and TVs and cleaning etc.
Balancing
C
Standing and reaching/pushing/pulling items
Vision
C
Viewing, inspecting building areas; ensuring work is done appropriately; giving orders, reading maps, monitors and registers.
Hearing
C
Receive and interpret information from others-face to face or by phone
Talking
C
Give information and direction to others in discussion.
Foot Controls
R
Anchor materials with foot
Other (specify)
C. Machines, Tools, Equipment and Work Aids: (list equipment used in the performance of this job such as PC and peripheral equipment, calculator, office equipment, telephone, copy machine, computer scanner, modem, fax machines, etc.).
Use of all restaurant equipment including but not limited to: headsets, fryers, ovens, microwave, dishwasher, grills and broilers, Bunn hot water dispensers, cash registers, cleaning supplies (mops & brooms), small food prep utensils. Use of some computer and peripheral equipment, register, monitor, calculator, fax machine, copy machine, telephone and credit card machine. Some maintenance includes unclogging toilet, relighting water heater, etc. Office supplies such as notepads, pencils, pens, maps for deliveries etc. Reliable transportation, valid driver's license, acceptable driving record and insurance for positions that require driving: District Manager, General Manager, Department Manager, Assistant Manager, Restaurant Support Manager and Manager in Training.
D. Environmental Factors: (state the climate in which work is performed, i.e., climate-controlled office, outdoors in various times of seasons, retail environment, etc...)
Fast paced work environment. Primarily inside restaurant around food prep and cooking equipment (hot & cold). May need to be outside for inspection of property. Requires frequent immersing of hands in water to wash hands, wash and rinse food and small wares. Some positions require gloves. Delivery, some cleaning/maintenance responsibilities are performed outdoors in the elements like rain, snow, sleet, hail, sun, hot and cold. Ability to work irregular hours, nights, weekends, and holidays. Work with the public. Requires ability to be on-call 24 hours a day and work 50 hours per week.
Inspire Brands